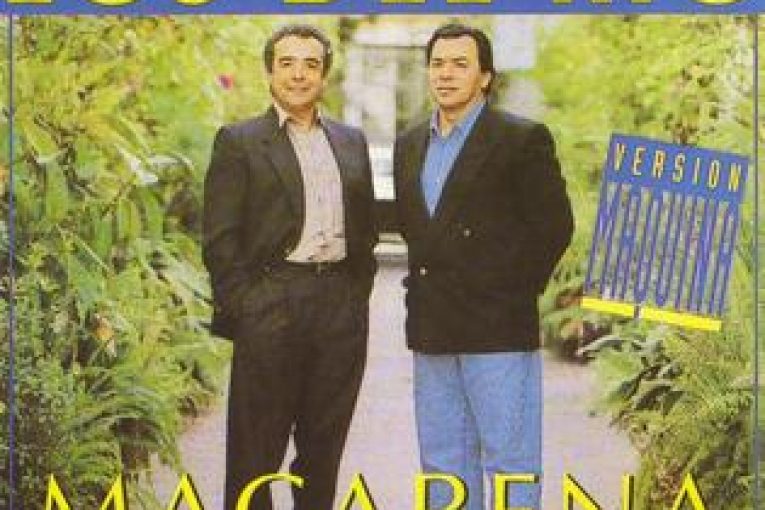 The duo formerly known as Los del Rio are credited with writing and performing the breakout song the Macarena for which this website is dedicated. In this post we'll go over their members and then provide helpful links to information you might be searching for.
Formation
The band was formed in 1962 by Rafael Perdigones and Antonio Romero Monge. Both 24 at the time, they featured an acoustic guitar and music played in a traditional Spanish style. The Macarena was actually not their first hit, as their first album A mí me gusta charted on US Latin and US Latin Pop charts in 1993 (20 and 6th respectively). However their real break did not come until 1995 when they released the international sensation Macarena.
After the Macarena was released, the band would never have another album chart on US charts, latin charts, or latin pop charts.
Meaning of the Song
We've written a full write up of the song's meaning but let's just say it's most likely not what you think. Essentially the song is about a man whose lover has done something the man isn't too crazy about.
Release Date
As we noted before the song was released in 1993 (originally) but the bayside boys remix (that is the one people most talk about) was released on August 15th, 1995. The original song was recorded in 1992 and the latter was done in 1994.
The original version of the song only charted on top charts in the Netherlands, Spain and the US. However the bayside boys mix charted number one in several countries including Australia, Austria, Belgium, Denmark, Finland, Germany and Israel.
In 2009, Billboard ranked it #1 on its list of "All Time Latin Songs."
Official Video
We've embedded the official video of the Bayside Boys' remix of the song.